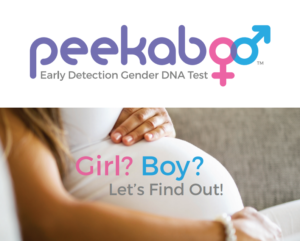 New fetal DNA testing allows you to KNOW THE FETAL SEX OF YOUR BABY as early as 7 weeks pregnant!
This is only 3 weeks after you've missed your cycle.
It's fun and easy!
A simple blood test that is 99.5% accurate will give you these results in your email within 2-3 days.
For $149, we make it easy by doing your lab draw and sending off your sample from our clinic.
SCHEDULE YOUR IN PERSON TESTING TODAY!
ADVANTAGES TO TESTING IN OUR OFFICE
— A lab draw increases the accuracy of your results. There will be no contamination of your specimen taken by lab draw directly to the vial. This means less chance of having inaccurate results.
— We make it easy for you. As long as you can get to us, we do all the work including packaging, mailing and online registration.
— The results come directly to you, but we are available to you to help you interpret the results and guide you in your early pregnancy care decisions.
— We are pregnancy care providers. If you need assistance during the early part of your pregnancy including answering questions, concerns, medication for nausea and vomiting, early ultrasound, hormone testing, etc, we can provide this to you at an additional reasonable fee.
— Come explore our Birth Center facility and find out about ALTERNATIVE BIRTH OPTIONS including water birth, nitrous oxide, and enjoying a relaxed family-centered environment. Meet with the midwife to answer any questions you may have. Most commercial insurance plans accepted. Click here for more information on scheduling a birth center tour.
For more information about the science behind the test, click here.